Saturday, February 19, 2011
Sunday, February 13, 2011
Hope all of you are well.
Today Maddie and I made rice crispy treats. We cut them out with a heart cookie cutter then placed them in cupcake liners, for her Valentine's party at preschool. This was the easiest and probably one the laziest treats made this year. I just can't get motivated.
Later Maddie couldn't wait to give me a Valentine's present.
She went to an antique store with my Grandmother and found something I would just "LOVE!"
She picked it all by herself.
I've been very lucky in the gift department this week.
Please don't forget to enter the camera giveaway.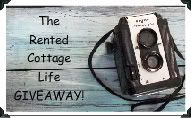 Thursday, February 10, 2011
Monday, February 7, 2011
Sunday, February 6, 2011
Tuesday, February 1, 2011