I have a hodge podge of things tonight.
Look at these cute trees!
This was an easy project. We used old canvases, then stapled muslin fabric to them. Next, we traced the girls arms on paper. Then traced and cut them out of burlap. We used fabric scraps to make the leaves. Lastly, everything was glued to the canvas. This was a very easy, no sew project. Get all of the directions and other amazing craft ideas at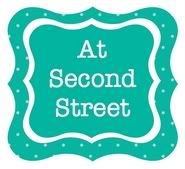 Here are my new front window curtains.
The fabric was only $7 at Walmart.
The wooden rings were found at Goodwill for $3.
These were cheap curtains!
Here is an apple pie I made tonight.
Like I said, it's a hodge podge post.